Connecting with "Parents" is a key role for any Teacher.
This little prayer puzzle is a good place to start.
Make a few copies...stick them in an envelope...and send them "Home".




It is our prayer that this little puzzle helps parents take a first step to being the spiritual leaders their children need. It is as simple as cutting out the pieces and putting them on the blank template one at a time. Once the prayer is learned (usually 3 days to a week) glue the pieces in place and hang the puzzle in the child's room.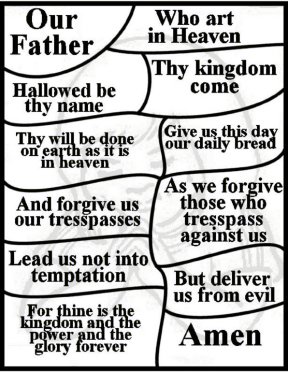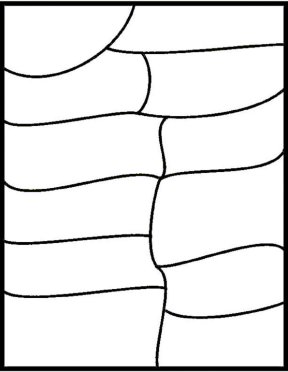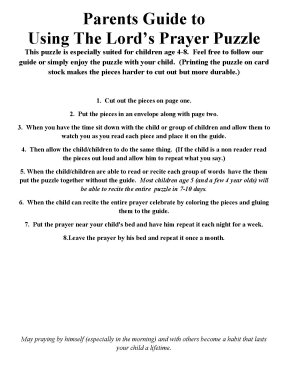 For our NEW master DVD ($20) with
all 4,000 coloring projects from all our sites click the pay pal.


Some of our favorite links
www.childrenafterdivorce.com
The children of divorce lose years off their lifespan. These coloring pages can help.
www.ddiggs.com
Great helps for children who struggle with anger. His or her greatest danger is a child's own anger.
www.thevbshalloffame.com
Great VBS craft ideas and coloring pages.
www.bibleparent.com
The best source of parent friendly DAILY printable Bible verses in the world.