Our dream is to see a row of prayer jars in
every Sunday School classroom in the world.
Perfect Project for The National Day of Prayer...OR...any time.
Hope you might forward this email.


A HABIT of praying with others is the one thing
most likely to CONNECT a child
to a church, a family and God for life.


This weeks activity
PRAYER JARS
are a great starting place.

Save an empty plastic peanut butter jar
for each child in your family/class.

Lable one side of the jar "From me to Jesus"
Lable the other side "From Jesus to me."
Mailing lables work great.
whether you use a magic marker
or click one of the images below for preprinted lables
compatible with avery lables #5162

Click Here or the jar image to print a parent guide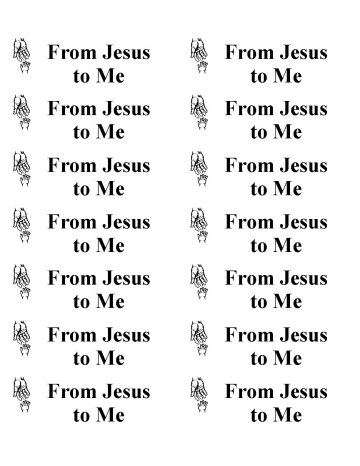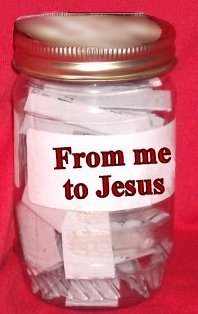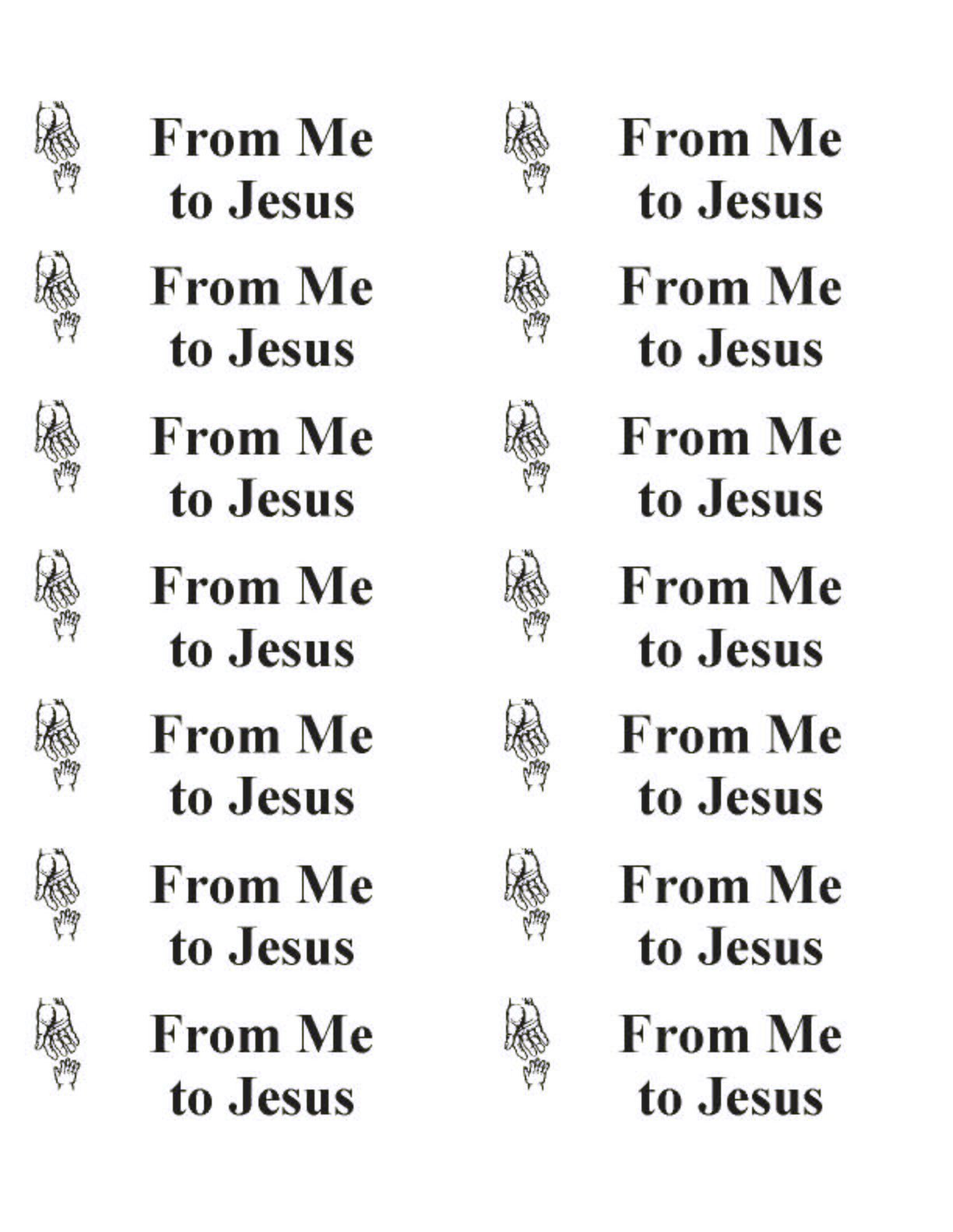 Is there room in your home or Sunday School classroom
For each child to have his or her own prayer jar?

Could you help each child with one prayer a month?

Click Here or the jar image to print a parent guide

For more free prayer helps visit www.teachustopray.com
If anyone you know is working with vbs or church weeknight activities
could you forward this email?