We do not charge for our emails or other materials.
We ask only that you forward thme to a friend or two.
If you are receiving this email from a friend Click Here to Subscribe
If you are receiving it from us we hope you might forward it?


The four great secrets to prayer are:
Practice, practice, practice and more practice.
This little desktop "flipper" could
give us all the one thing we need most...
daily reminders.



Help the children in your church/family
make one to put beside their bed

Then make another
to give as a perfect gift for Father's Day,
Mother's Day or any day at all.

Just one little flipper could change a life
or the entire world.

Not to mention the feeling a child gets when
puts his hand to something that matters.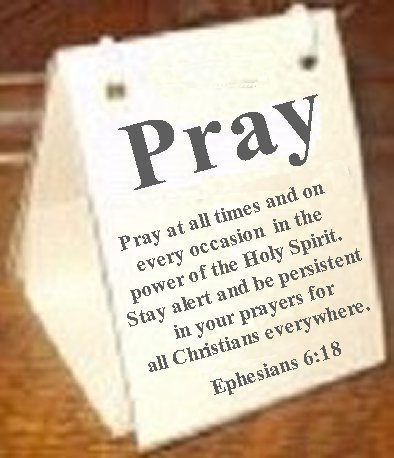 Imagine this little flipper beside the beds of millions of children?

Imagine an army of children making them to give as gifts to parents and grandparents.



For more scripture flippers visit www.thevbshalloffame.com
If anyone you know is working with vbs or church weeknight activities
could you forward this email?