Hope you might forward this email.

Two Great Prayer Lessons for Children.
You can't pray rightly without Scripture.
You Can't Understand Scripture Without Prayer.
John 16:12, John 14:26, 2 Peter 1:20-21, 1 Corinthians 2:13-15, Psalm 119:18, 1Corinthians 4:19-20


Our Child Sized Start to these two great lessons is:
MIRROR COLORING PAGES
The verse on a mirror coloring page cannot be read
without holding it up to a mirror. After the child reads the verse suggest that
just as his eyes need the mirror to understand the verse his heart/spirit
needs the Holy spirit.

Click the image for a full set of mirror coloring pages with verses about prayer.
The Mirror Coloring Pages will be at the bottom of the new page.
For more mirror coloring pages visit
www.biblehome.org.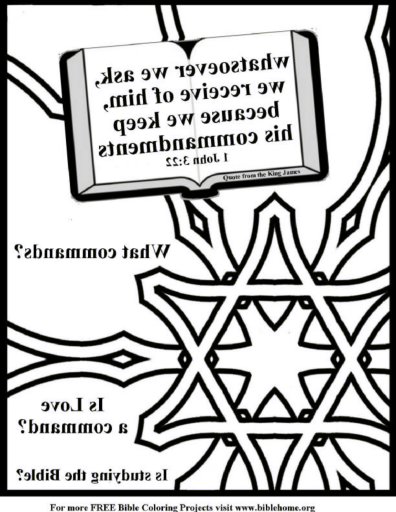 For more free prayer helps visit www.teachustopray.com
For VBS and weeknight activities visit www.thevbshalloffame.com
If anyone you know is working with vbs or church weeknight activities
could you forward this email?