Our dream is that every child in the world have an adult to help them develop a prayer life.
If you know someone who might know a child in need could you forward this email.
If you are receiving this email from a friend Click Here to Subscribe




How could playing a marble game
help a child understand Prayer?

By stirring the curiosity and focusing the attention.

The game is EASY to make and INEXPENSIVE...
Something any child would love to take home and play.
Great for VBS or weeknight activities.
Scroll past the image for game rules.

Click the image to print a game card
CLICK HERE for more free marble games.
Printing the game on white or light colored construction paper works well.
Printing on a heavier cardstock will make the game sturdier.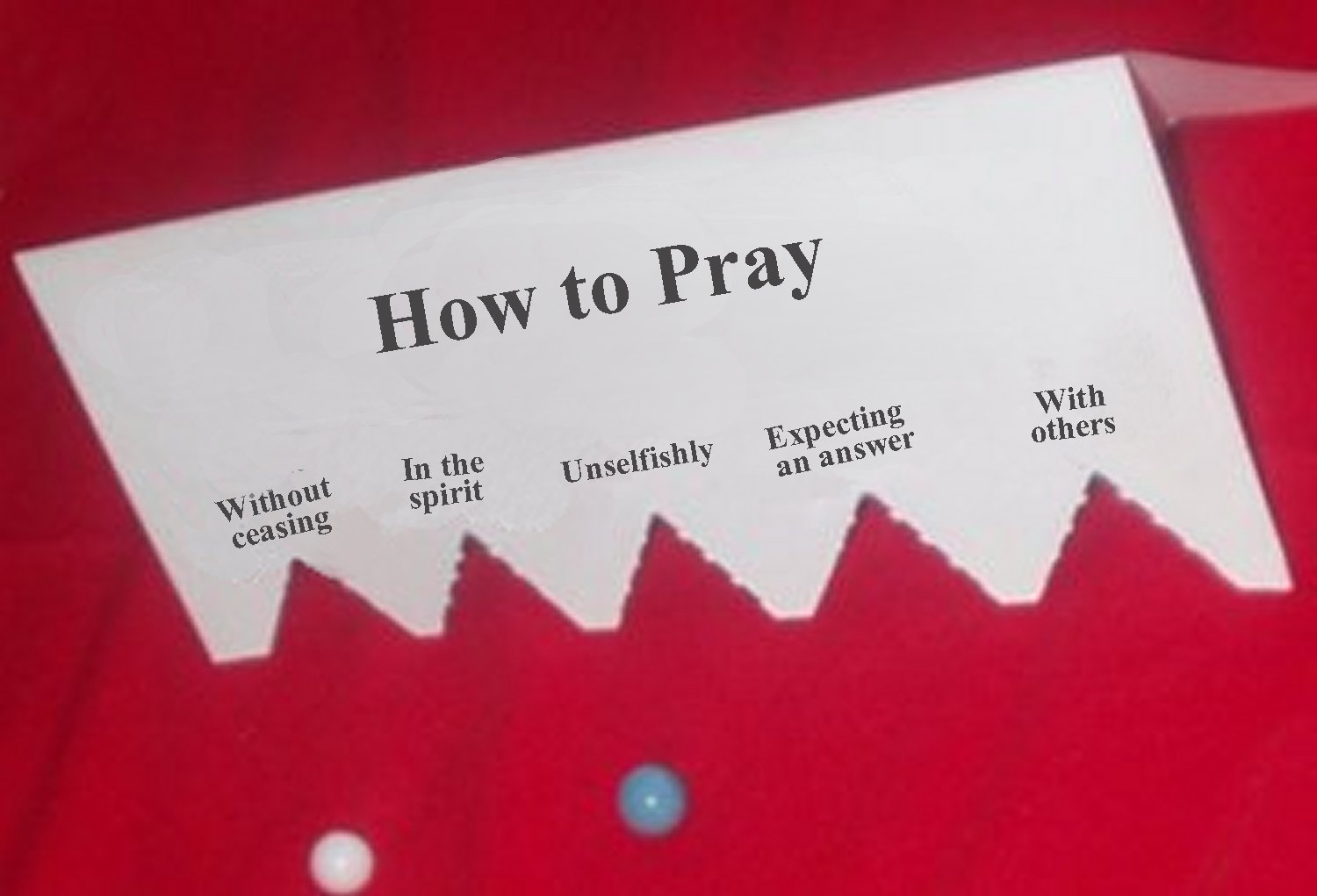 There are two ways to play.
"Call your shot"...so children see the Bible verse on the target.
"Grand Slam" where an individual or team must score all five goals.
Click Here for Leaders/parents guide.




For more prayer helps visit
www.teachustopray.com

A thought about competition.
Trying to WIN (to be better than others) is a trap.
It is what Satan did.
It can also crush the spirit of a child who does not do well.

We suggest giving the child who makes a good shot a special treat.
Because...God always rewards us when we are seeking him...
giving it our best shot...
but the child who cheers for or encourages another child get's two treats
because we please God even more when we are encouraging others.

Dividing up into groups of two or three makes the game go faster
and helps children relate to each other.





For more free marble games visit www.homeword.ws/marbles.asp
If anyone you know is working with vbs or church weeknight activities
could you forward this email?

We are not out to make money or collect your email address.


We just believe that having a Bible verse in their pocket is good for children.
If you/your church would like to subscribe for a Free weekly bulletin insert
Click Here